Duke falenderuar mediat qe sot ishin prezente ne Konferencen per media te Rolling Film Festival me posht do gjeni te bashknagjitur komunikaten per media te leshuar nga Rolling pas konferences.
Te bashkangjitur do te gjeni disa fotografi nga konferenca e sotme, posterin e festivalit, trilerin zyrtar dhe linkun e website ku mund te gjeni te gjitha informatat e festivalit.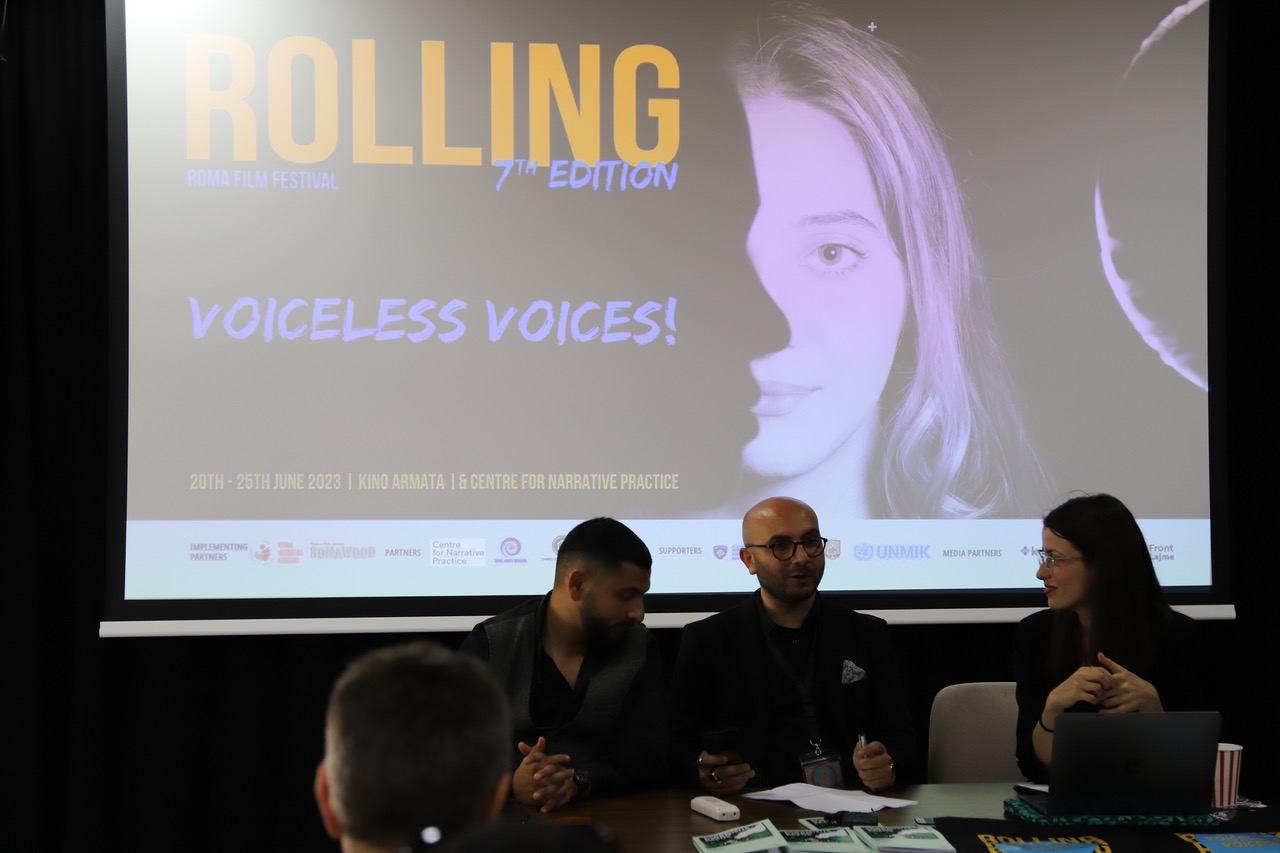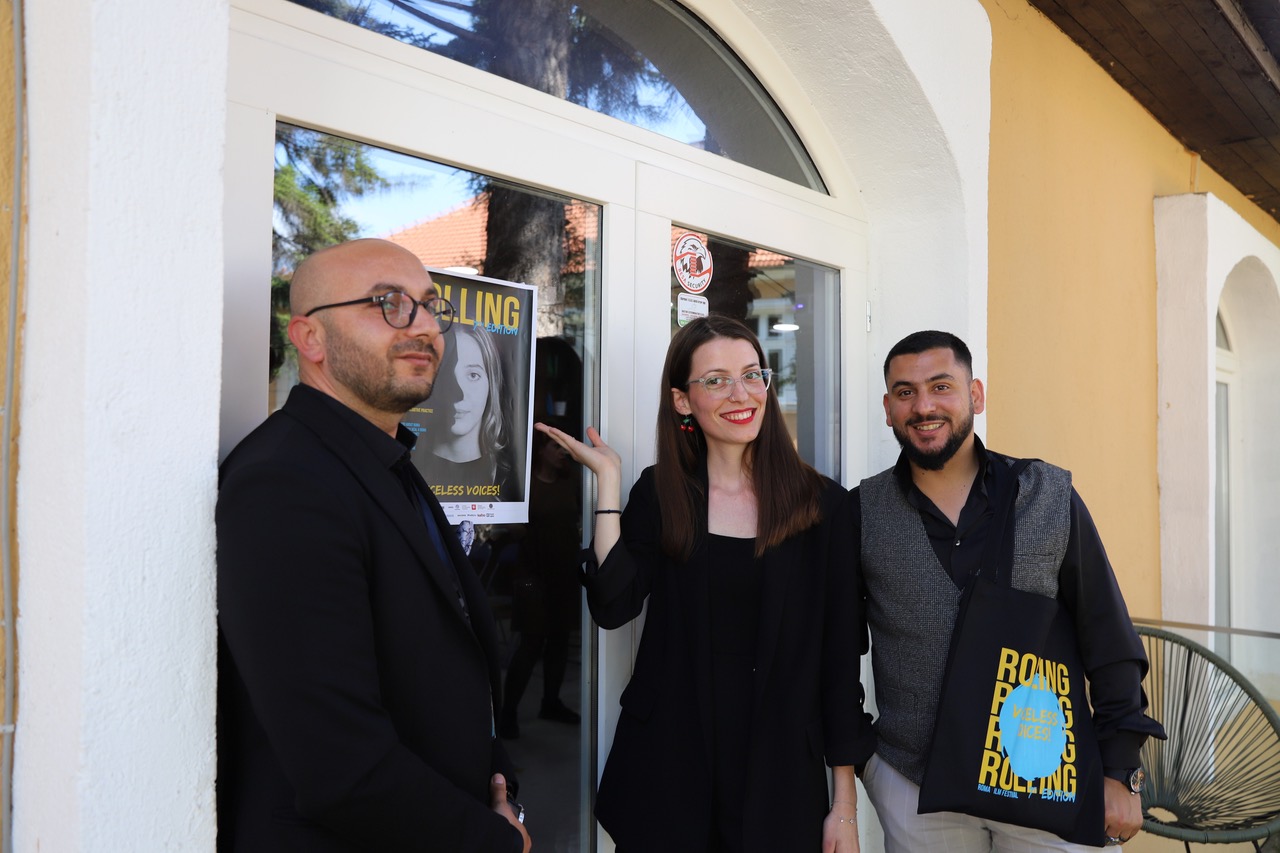 Per pyetje ose sqarime ju lustim te na kontaktoni
www.rollingfilm.org
PRESS Release
14th June 2023
The program for the 7th edition of the 'Rolling Film Festival' is unveiled.
The 7th edition of the Rolling Film Festival (RFF), dedicated to Roma films, will take place from June 20th to 25th, 2023, in Pristina.
Under the motto "Voinceless Voices" this year's edition of the festival will feature a series of activities, including workshops and programs for children, in addition to film screenings.
The festival activities will be held at the Armata Cinema and the Center for Narrative Practice in Pristina.
During a press conference, Avni Mustafa, the Festival Director, and Pranvera Begolli, the festival coordinator, stated that RFF aims to present the culture and traditions of the Roma community.
According to them, throughout the festival's duration, various films focusing on social life and Roma culture and tradition will be showcased. Pranvera Begolli, the festival coordinator, stated that the aim of this festival is to bring different perspectives regarding the Roma community, not only in Kosovo.
"The official theme of this year's festival is "Voinceless Voices" and the films screened at the festival will address social issues within the Roma community," said coordinator Begolli.
She also mentioned that a film created by RFF, titled "Voinceless Voices" from the Roma Community in Kosovo," will be screened during the festival, along with panel discussions featuring filmmakers whose films will be showcased, and a special program for children.
Avni Mustafa, the director of the Rolling Film Festival, emphasized that this festival is unique as it allows for the presentation of Roma cultural heritage.
According to him, one of the festival's goals is to advance and create better conditions in all aspects for the Roma community in Kosovo. "It is of great importance that whatever is done for Roma is not done without Roma. Together, we must be able to do a great dedicated work whenever we decide to discuss or do something for the Roma community," said Mustafa.
The opening of the 7th edition of RFF will take place on June 20th at 8:00 PM at the Armata Cinema. "Rolling Film Festival has been organized since 2009 and is held every two years, bringing films that address issues related to the lives of the Roma community,"
Writen by: Isa Vatovci (KALLXO.com).