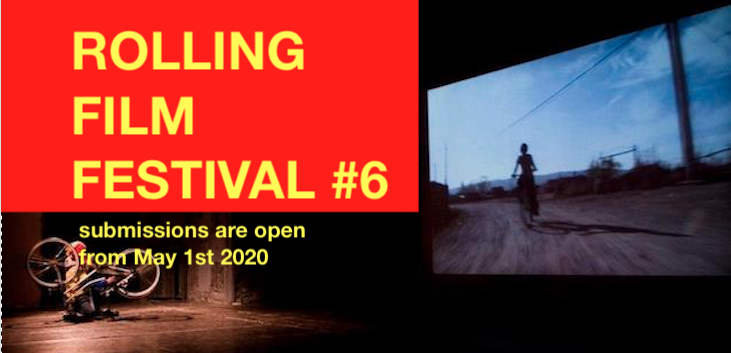 SUBMISSIONS ARE OPEN FOR ROLLING FILM FESTIVAL 2020

Deadline 5th AUGUST 2018.

We are now accepting submissions for the #5 Rolling Film Festival and are we looking forward to seeing your films made by and about Roma.

Rolling Film Festival seeks documentaries with a strong presence of the filmmaker's point of view both in form and content. Cinematographic qualities, and the honesty of the filmmaker's approach to their subjects are highly valued. Creative documentaries and auteur films are especially welcome.

Rolling Film Festival regards documentary and fiction cinema as a mind-broadening medium at the forefront of the process of scrutinizing the human condition and praises those films which show deep involvement in exploring how individual people and Roma communities cope with the circumstances of today's world.

ROLLING FILM FESTIVAL will take place from 22nd to 26th Mach 2021 in Pristina, Kosovo.

Submissions are now open.

Click on the image to download the entry form.

Please read carefully the Festival Rules & Regulations. By submitting your film, you expressly acknowledge and agree that you shall be bound by the terms of the Rules & Regulations.

Deadline for submissions is 5th of August, 2018.