Cikore Filmja / Small Film Workshops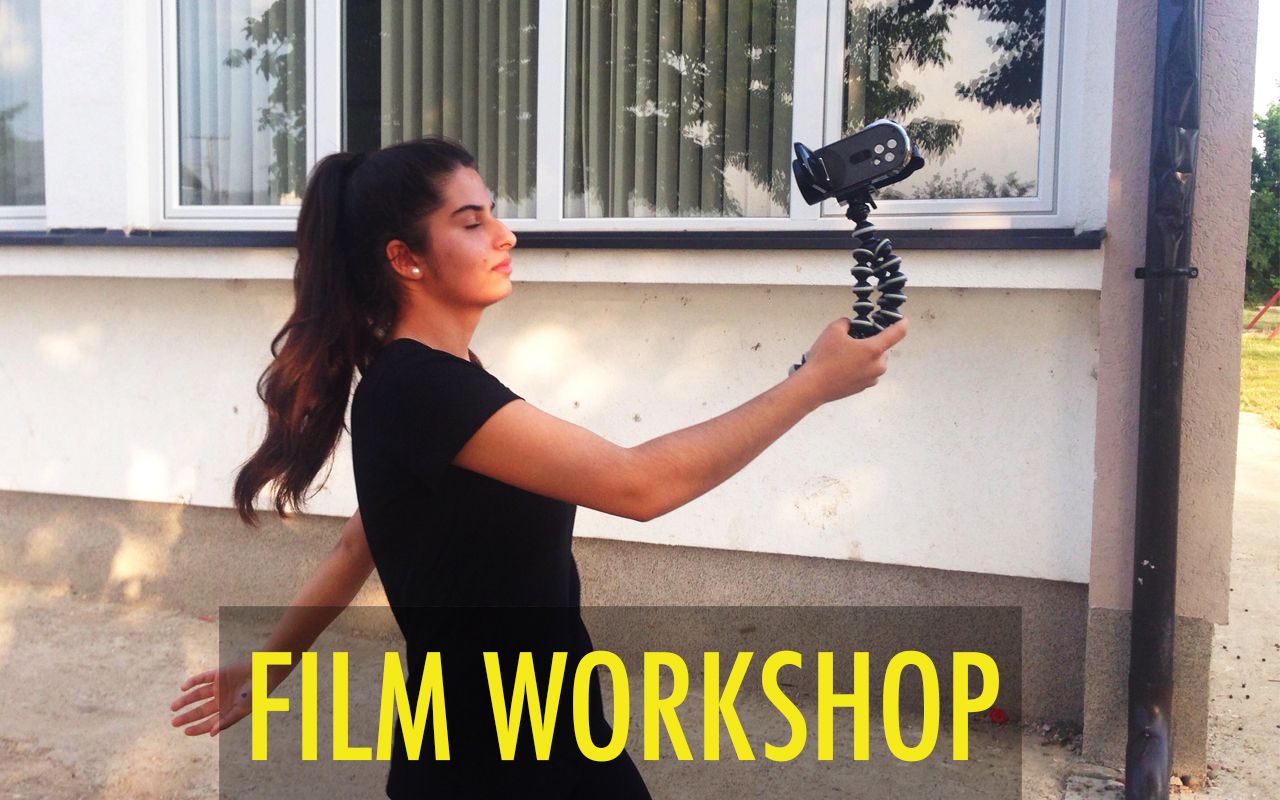 It's this year's festivals edition, where we will again have a film competition, encouraging Kosovo Roma youths creativity to produce films for competition at the festival.
Film workshop of 2 days consisted to deliver to the group of Young People from Plemetina, Pristina (Roma Mahala), Preoce, Gracanica and Prizren. With the theme of: "10 years from NOW".
Showcasing films is an important mission of RFF, however, it is recognized that showcasing alone is not enough to make a significant impact. In order to create a change in attitudes towards discriminated communities in Kosovo, we need to give space and voice to Roma youth and bring their voice to the stage. They are the ones that are capable of addressing their own issues present within their communities. They are the ones that need to be empowered.

RFF believes that this project can promote the empowerment of Roma youth through filmmaking. While many youth groups in the Roma community face certain barriers and restrictions limiting their ability to benefit from freedom of movement and integration with Europe, the use of mobile phones and social media has had a significant impact on information sharing platforms that are available to them – particularly when we discuss youth groups.

In modern day society, all or the majority of youth have mobile phones and/or a Facebook account. Media and image literacy is a skill that is absolutely essential for living in a democratic society. It helps to develop critical thinking, participation and self- expression. There is a strong need to increase of the level of media literacy of the most vulnerable people in Europe, such as Roma, in order to allow them the opportunity to analyze and produce media outlets and images for social change. In this way they can fight for their rights and contribute to discussions and debates on the deconstruction of negative representations of anti-gypsyism.

The Cikore Filmja Workshops will be held;

::: 11-12 Jun, in Plemetina

::: 04-06 July, in Pristina at RomaVersitas Kosovo Office

::: 09-10 July, in Gracanica

::: 16-18 July in Prizren at RomaVersitas Kosovo Office
JURY
A special jury will be invited to selec the best films.
AWARDS
The awards are:
1st Price: 50
2nd Price: 50
3rd Price: 50
ANNOUNCEMENT
The annoucment will be during the festival. Specific dates and time is to be decided.
for more information please contact:
00386 49 268444