______________________________________________________
ENGLISH | ALBANIAN | ROMANES | SERBIAN
___________________________________
National Short Film Competition / Cikore Filmja
It's this year's festivals edition, where we will again have a film competition, encouraging Kosovo Roma youths creativity to produce films for competition at the festival.

Showcasing films is an important mission of RFF, however, it is recognized that showcasing alone is not enough to make a significant impact. In order to create a change in attitudes towards discriminated communities in Kosovo, we need to give space and voice to Roma youth and bring their voice to the stage. They are the ones that are capable of addressing their own issues present within their communities. They are the ones that need to be empowered
WHO CAN SEND THEIR FILMS
Youth who live in Kosovo, 14-30 years old can participate with their films.
CONDITIONS
1. Films from 1-3min.
2. You can use any camera (profesional or smartphone).
3. Send it before 5th of August (online link only).
SELECTION
The selection of the films will be taken into consideration according to what extend the film is matching the theme.
THEME
Theme of the films be "10 Years". Stories must be about Roma in Kosovo.
Show us what happened in the last 10 years, or what is going to happen in the next 10 years. 10 years theme has been choosen as a base of 10 years after the independence of Kosovo.
JURY
A special jury will be invited to select the best films.
AWARDS
The awards of RFF#5 for this special category of the film:
1st Price (Audience Price): 200
2nd Price: 100
3rd Price: 50
ANNOUNCEMENT
The annoucment will be during the festival. Specific dates and time is to be decided.
for more information please contact:
denism@romaversitas.org
00386 49 268444
DEADLINE TO SEND YOUR FILM IS 5th AUGUST
You can upoad your film by clicking here.
----------------------------------------------------------------------------------------------------------------------------------------
______________________________________________________
ENGLISH | ALBANIAN | ROMANES | SERBIAN
___________________________________
Gara e filmave me metrazh te shkurter
Edhe ne kete vit ne do te mbajme nje konkurs te filmave qe te inkurajojme te rinjte rome te Kosoves qe te perdorin kreativitetin e tyre per te prodhuar filma per kete konkurs ne festival.
Shfaqja e ketyre filmave eshte nje mision shume i rendesishem per RFF, gjithsesi dihet se vetem shfaqja e ketyre filmave nuk do te mjaftonte per nje impakt domethenes.
Me qellim qe te krijojme nje ndryshim ne sjelljen diskriminuese ndaj komuniteteve ne Kosove, ne duhet te ju japim hapesire dhe ze rinise rome dhe te i sjellim zerat e tyre ne skene. Ata jane te vetmit qe jane te afte qe ti adresojne problemet prezente te tyre brenda komunitetit te tyre. Pra jane ata qe duhet t'i fuqizojme.
Kush mund ti dergoje filmat
Rinia qe jeton ne Kosove, 14 deri ne 30 vjeq mund te marrin pjese me filmat e tyre.
Kushtet:
1.Filmi duhet te jete nga 1 deri ne 3 minuta.
2. Mund te perdorni qfaredo lloj kamere (Profesionale apo Smartphone).
3. Filmi duhet te dergohet para dates 5 Gusht 2018 (Vetem online).
Perzgjedhja :
Per perzgjedhjen e filmave do te konsiderohet sesa eshte pershtatur filmi me temen e caktuar.
Tema:
Tema e filmit eshte "10 vjet" . Tregimet duhet te jene per Komunitetin Rom ne Kosove.
Na tregoni se qka ka ndodhur 10 vitet e fundit ose qka do te ndodh ne 10 vitet e ardhshme.
Tema "10 vite" eshte zgjedhur si baze e 10 viteve pas shpalljes se Pavaresise se Kosoves.
Juria:
Nje juri speciale do te ftohet per te perzgjedhur filmat me te mire.
Çmimet:
Çmimet e RFF#5 per kete kategori speciale te filmit:
Vendi i pare (Çmimi i audiences): 200 Euro
Vendi i dyte : 100 euro
Vendi i trete: 50 euro
Lajmerimi:
Lajmerimi do te behet gjate festivalit. Datat dhe koha e sakte do te vendosen se shpejti.
Per tjera informacione ju lutem kontaktoni:
00386 49 268444
DATA E FUNDIT PER TA DERGUAR FILMIN TUAJ ESHTE DATA :
05 GUSHT 2018.
JU MUND TA DERGONI FILMIN TUAJ DUKE KLIKUAR KETU:
----------------------------------------------------------------------------------------------------------------------------------------
______________________________________________________
ENGLISH | ALBANIAN | ROMANES | SERBIAN
___________________________________
Nationalno Takmičenje Cikore Filmjengo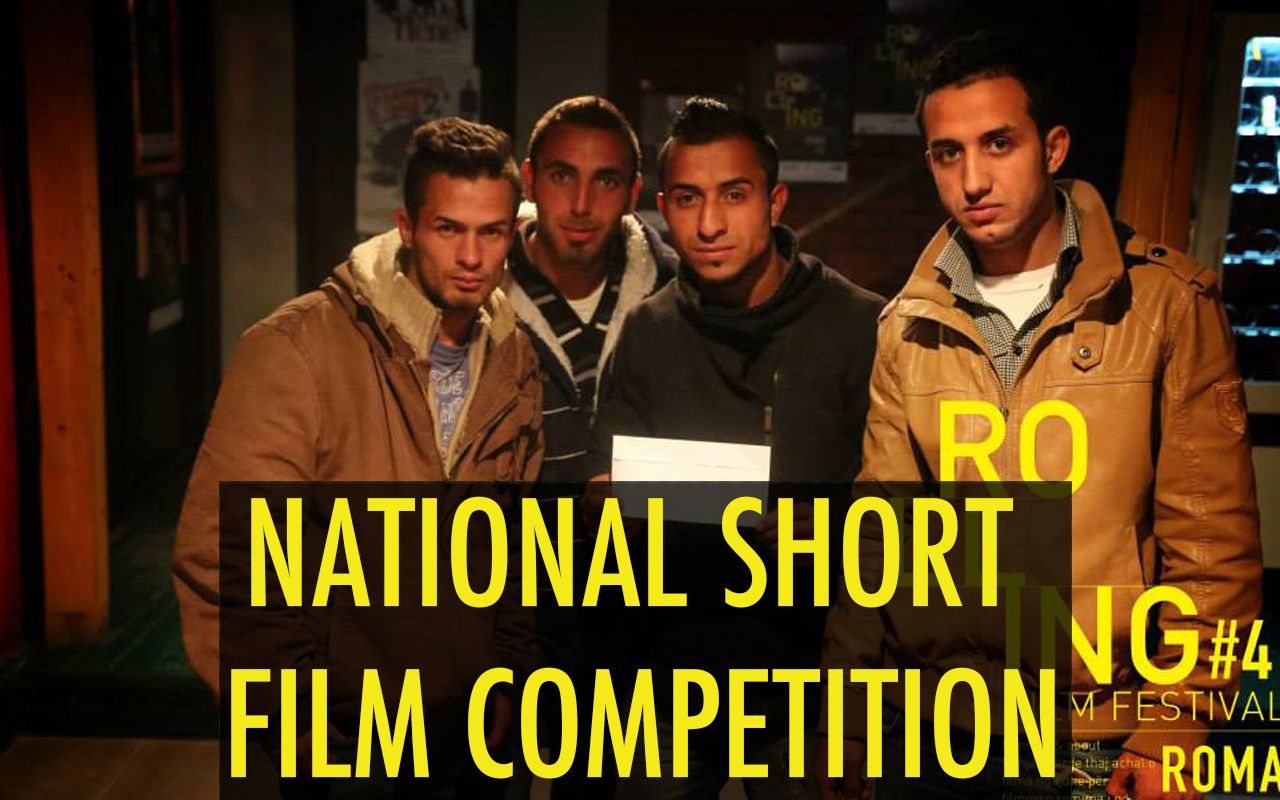 Ko šaj te bičalel pe filmja
O terne ko zivizna ko Kosovo katro 14-30 berš shaj te učestvizen.
Uslovja
O filmja te oven katro 1 djiko 3 minuca
Šaj te koristizen bilo savi kamera (profesionalno ili smartfon)
O filmja te bicalen pes djiko 5-to August (ko link samo)
Selekcija
I selekcija e filmjengi ka lel pes ko obzir samo kibor pogodizen I teme kaj si amen.
Tema
I tema si amenge "10 Berš". I prices mora te ovel acal o Roma ko Kosovo. Pokazezen amenge so desisano kakala palune 10 bers ili pa so ka desizel pes ili tumenge ili e Romenge ko sledeca 10 bers. I tema birizas prema politicko tema kaj sine kaka bersh 10 bers palo nezavisno Kosovo.
Žiri
O žiri ka ocenizen sa tumare filmja kana ka oven selektovano I on ka odlucizen savo filmi ka ovel najlacho.
Nagrades
O nagrades ko RFF#5 ka oven ko 3 kategorijes.
Nagrada (Nagrada Publikake): 200eura
Nagrada: 100eura
Nagrada: 50eura
Objava ačal i sselekcija
I objava acal I selekcija ka ovel ko September dok I objava e najlaces filmisko ka ovel tokom festival ko Novembri. Amen ka javizas tumenge kana ka ovel tacno te aven ko festivali.
Po but informacijes saj pucen e
denism@romaversitas.org
00386 49 268444
Paluno Rokos te bicalel pes o filmja si 5to August
Informacijes thaj o tumaro filmi saj te bicalen ko ko LINK.
----------------------------------------------------------------------------------------------------------------------------------------
______________________________________________________
ENGLISH | ALBANIAN | ROMANES | SERBIAN
___________________________________
Nationalno Takmičenje Kratkih Filmova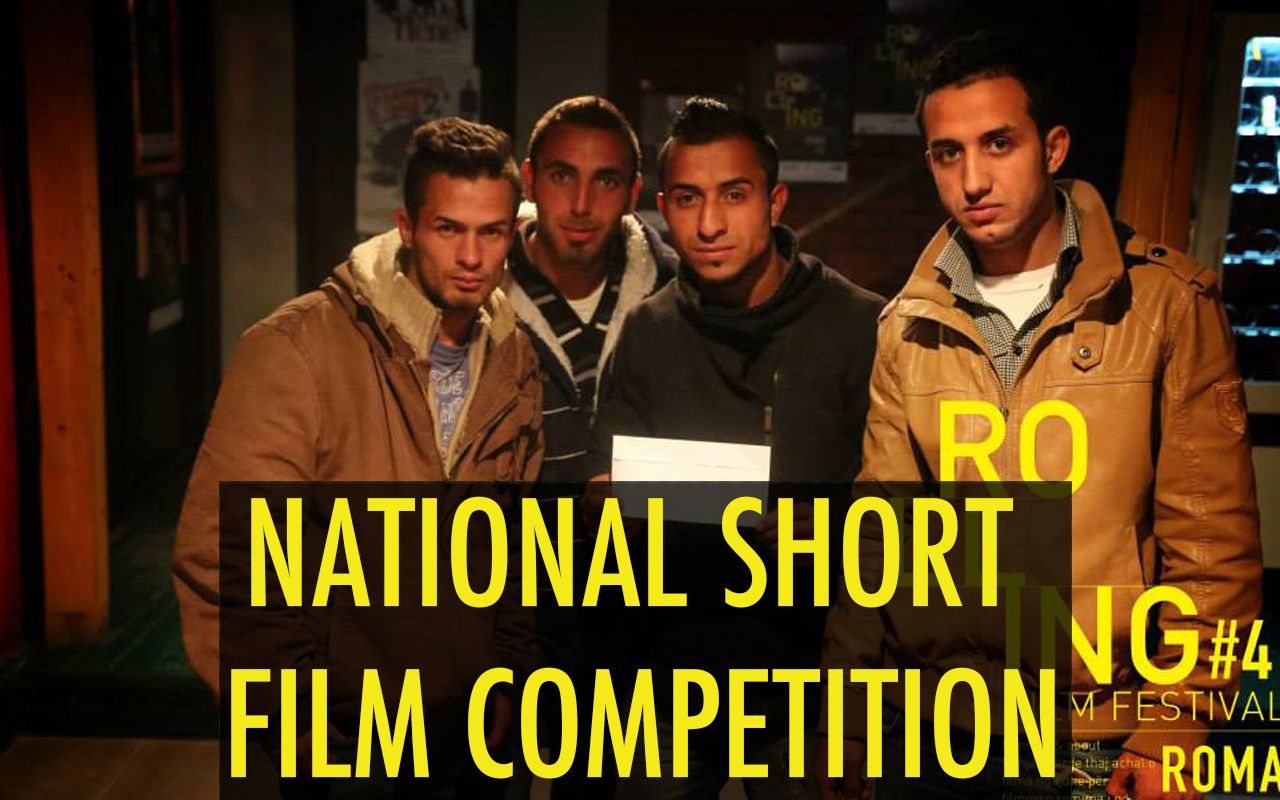 Ko može da pošalje svoje kratke filmove
Mladi ko žive na Kosovo, od 14-30 godina mogu da učestvuju u sa svojim kratkim filmovima.
Uslovi
1. Da su filmovi od 1-3 minuta.
2. Možete koristiti bilo koju kamera (profesionalnu ili smartfon)
3. Da se film posalje do 5-og August 2018 (preko linka samo)
Selekcija
Selekcija ovih filmova če se uzeti u obzir temu filma koji mi imamo i dali je vas film podudaruje ovu temu.

Tema
Filma filma je "10 Godina". Priče moraju biti o Romima na Kosovo.
Pokaži nam sta se disilo zadnjih 10 godina ili sta bi moglo da se desi sledečih 10 godina bilo da su price personalne ili ne.
Žiri
Za ovu selekciju čemo posebno obratit pažju sa specialnim žirijem koji ce oceni sve filmove.
Nagrade
Nagrade RFF#5 če ići u 3 sledece kategorije.
Nagrada (Nagrada Publike): 200eura
Druga Nagrada: 100eura
Nagrada: 50eura
Objava
Objava o podednika če se odrżiti u tokom festival. Specificni datum ice biti objavljeni i festival če vas obavestiti.
Za više informacije kontaktirajte nas na"
denism@romaversitas.org
00386 49 268444
Zanje rok za slanje vaših filmova je 5. August
Imformacije o vašem filmu mozete nam poslati na sledeći LINK.